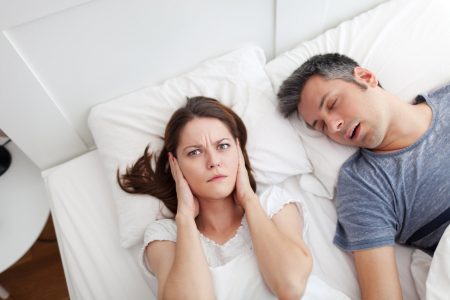 Nothing compares to a good night's sleep! Sleep is essential for feeling refreshed, recharged and ready to tackle the tasks at hand. Go just one night without it, and even smallest of tasks can seem impossible.
Is it loud snoring that's keeping you or your partner up at night and robbing you of precious sleep? Persistent snoring can be indicative of a potentially serious condition – obstructive sleep apnea.
What exactly is sleep apnea? More importantly, how can Miami Dental Solutions provide you with relief?
What is Sleep Apnea?
With obstructive sleep apnea, breathing stops repeatedly throughout the night for periods lasting 10 seconds or more. Due to the lack of regular breathing, there is reduced or blocked airflow reaching the lungs. This can lead to dangerously low blood-oxygen levels.
These pauses in breathing can occur when the back of ones throat relaxes.  The relaxation of these throat muscles can narrow or even closes the airway, restricting the amount of oxygen reaching the lungs. When your brain realizes you are no longer breathing, it briefly awakens you in an attempt to reopen your airway.
Amazingly, this cycle of being awakened from sleep can occur 50 or more times per hour without you even realizing it! As a sleep cycle takes 90 minutes to complete, this constant awakening prevents you from reaching deep and restful sleep. Therefore, one never feels fully rested after what they perceive to be a full night's sleep.
Sadly, the snorer isn't the only one who suffers. Anyone within ear shot is likely also being robbed of precious and vital sleep.
Obstructive sleep apnea, if not treated properly, can potentially become life threatening. Even worse than feeling tired, sleep apnea can lead to serious heart complications and more.
Sleep Apnea Symptoms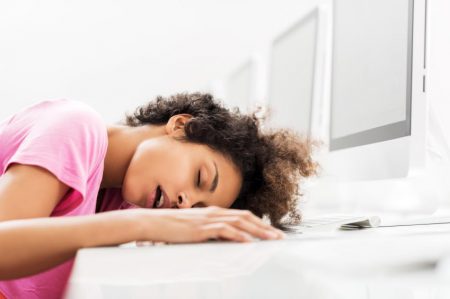 Common symptoms of sleep apnea include:
Loud snoring
Forgetfulness
Excessive fatigue
Confusion
Irritability
Night sweats
Accident prone behavior
High blood pressure
Headaches
Obesity
If you suspect that you or a loved one may be suffering from sleep apnea, don't delay. Schedule an appointment with your Dentist, Dr. Chin, or your primary care physician right away.
How We Can Help
Sleep apnea sufferers are not left without hope. Your dentist may be able to treat you by the use of an oral appliance that holds your lower jaw in the correct position while you sleep. This appliance also helps to hold your tongue away from the back of your throat which lessens the chance of obstruction of your airway. Many of our Miami dental patients prefer this treatment over the more invasive alternatives including wearing large breathing devices or undergoing a surgery.
If you or a loved one are suffering from the symptoms listed above, you may have sleep apnea. Contact us today! We are happy to schedule an appointment to help answer any of your questions and ensure you are receiving the sleep you so desperately need and deserve.