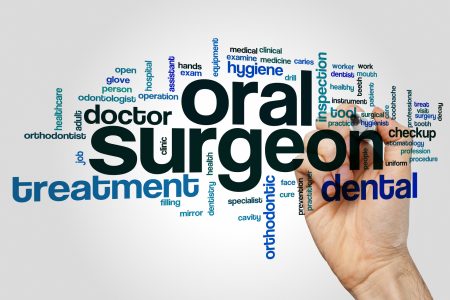 Oral or maxillofacial surgery can become necessary when one suffers from disease, injury or defect in or around ones mouth. Oral surgery procedures range from treatments as simple as a tooth extractions to something as complex as repairing a cleft palate.
Oral and Maxillofacial Procedures
Maxillofacial or oral surgeons are experts in injury repair and dental extractions. After graduating from dental school, these surgeons have gone on to receive at least 4 additional years of training as a resident physician at a hospital or dental school. Many go on to obtain additional years of training in their choice of subspecialty.
In addition to developing exceptional surgical skills, these surgeons also receive training in intravenous sedation and general anesthesia.
Here are some of the procedures an oral or maxillofacial surgeon may perform:
Removal of impacted teeth
Surgical treatment for obstructive sleep apnea
Lesion removal and biopsy
Cosmetic or reconstructive surgery
Treatment of facial infections
Cleft lip or palate repair
Experience You Can Trust
Dr. Chin of Miami Dental Solutions primary goal is to provide you with exceptional care and peace of mind. Her extensive training and experience makes her the perfect choice to expertly care for your oral surgery needs.
If you feel you are in need or oral surgery, contact us to set up a consultation today! Dr. Chin and her professional team are ready to help you achieve your dental goals.