TMJ Pain and Discomfort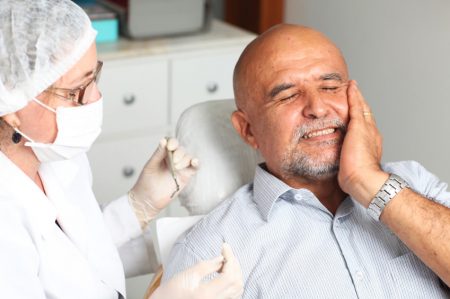 The temporomandibular joints (TMJ) are vital to the function of your lower jaw. These bicondylar joints are very similar to the joints in your wrist, since they move in many different directions. The TMJ moves up and down, side-to-side, and just about everything in-between. This lets us speak thousands of different languages, chew soft and hard foods, sing, laugh and yawn. Since we use these joints constantly throughout the day, any pain in the TMJ can quickly become debilitating. What are the symptoms of a temporomandibular disorder, or TMD?
Symptoms of TMD
Like most joints, the TMJ involves ligaments that hold the bones together, discs that cushion the motions of the joint, fluids that lubricate it, and tendons that attach muscles to the bones. If one or more of these parts has a fault, serious pain can easily develop. Here are some things to look for if you think you have a TMD:
Pain in the jaw, especially when chewing;
"Popping" noises when you open the mouth;
Discomfort when you yawn or open wide;
Pain around the ears, or in the neck and shoulders;
A jaw that occasionally "locks" in place;
Headaches or facial pain.
Any of these symptoms can be temporary or chronic. All may be present, just a few, or even one. When you suspect a TMD, visit the gentle dentist at Miami Dental Solutions, Dr. Chin, for help with the matter. She first listens carefully to your situation and then examine your mouth and jaw thoroughly, both visually and by x-rays. If she suspects a TMD, then she progressively moves through your treatment options until you find relief. So don't live with the pain caused by problems in the TMJ! There are solutions, as we discuss next on our treatment page.